Honeymoon at Infinity Bay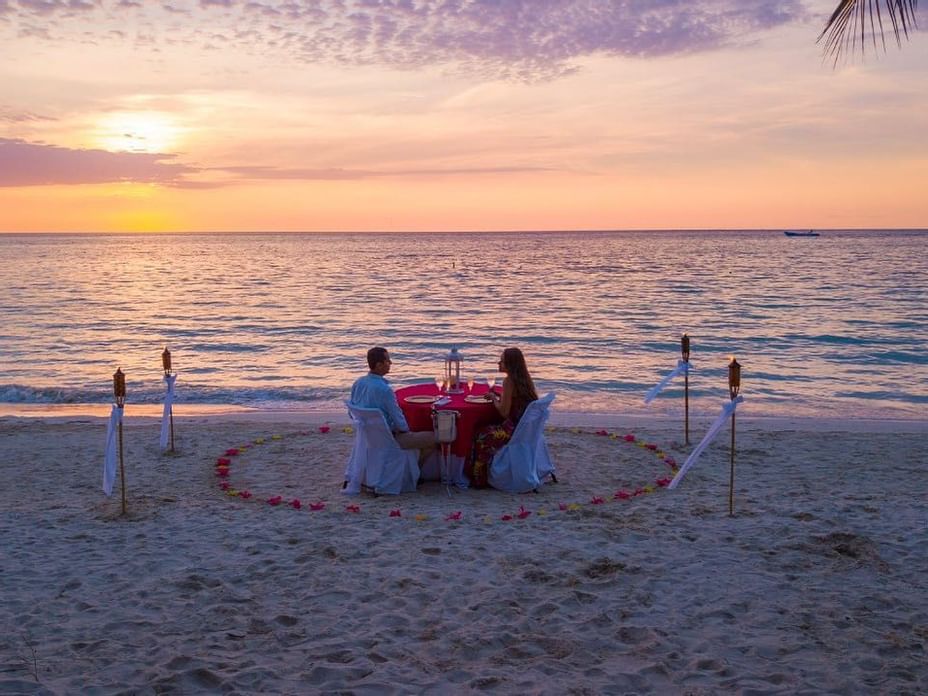 With breathtaking views and impeccable service, Infinity Bay Spa & Beach Resort, in Roatan sets a new standard of romantic elegance for honeymoon destinations with deep ocean waters, white sand beaches, and gorgeous sunsets. Roatan is sure to be the perfect honeymoon setting for couples in search of an spectacular location.
Infinity Bay Spa & Beach Resort takes guests on an unforgettable beachfront adventure in West Bay Beach, the most attractive top rated and modern area of Roatan.
Thanks to our experienced and friendly staff each day will be a memorable one. Each member of our staff enriches our hotel with an enthusiastic charisma by practicing our "Spirit to serve".
We encourage honeymooners to embrace the island's gentle and warm breezes. There's no better place to enjoy breathtaking sunsets, tranquil atmosphere and exquisite cuisine.

The offer includes:
The Honeymoon Package Includes:
Accommodation in a King bed garden view villa with balcony or patio
Champagne & amenity fruit plate
Romantic dinner at the beach (Food & set up)
Unwind with your choice of one of the following per couple:
Dolphin encounter
Parasailing tour
Horse riding experience
FREE night on your first-year anniversary.
Round trip transportation from the Airport.
3 days / 2 nights for Only $1199.00 Per Couple (*Additional Night $209.00)
* 19% hotel and sales tax not included.